February 3, 2022

"God is in the details", pronounced by Ludwig Mies van der Rohe referring to his architectural practice, was adopted as a twentieth-century Modernist commandment. Mies is also credited with the dictum "Less is More" — from his epoch's reductive formal perspective he was correct on both counts. Modernism was dedicated to achieving perfection from the least possible but no less divine details. Nonetheless, arguably, the same spirit can also be found in complex details.
This month's selection, Show from Huy! Fonts is chosen precisely for its resurrected detailed complexity. For me, it is infused with nostalgia for when God was represented in design by ornamentation galore. Influenced by nineteenth-century wood type, Show represents a decorative typographic style that comes from the past but is not passé. Show resembles hand-made show cards and even more specifically, an elaborate sumptuous mannerism known as Fileteado, borne of an Argentine tradition of painting display letters commonly found on Buenos Aires's commercial hand-carts and wagons to advertise wares and services for sale. Filetes are painted colored linear motifs that might include floral and other natural imagery.
Although this ornamental font has limited practical applications today, don't be too quick to disregard the playful compositions built into the typeface. Huy! Fonts has made the most out of its layers of spirited details. The full assortment of component parts include Show Regular, Show Inner Shadow, Show Lines Vertical, Show Lines Diagonal, Show Stripes Up, Show Stripes Medium, Show Stripes Down, Show Half, Show Outline, Show Background, Show Shadow Two, Show Shadow, Show Cast Shadow, which fit together resulting in various multi-chromatic, illusionary dimensional, almost infinite more-is-more possibilities.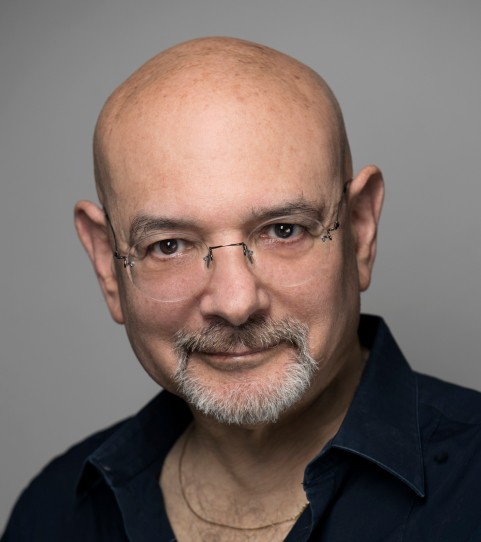 Steven Heller is nothing short of a legend in the design community. Award-winning graphic designer, author and editor of hundreds of books (yes, 100s!) and one of the world's foremost authorities on graphic design history; and arguably its best design commentator. Follow Steven on the must-read The Daily Heller and read his latest book, Type Speaks.