November 4, 2023

What is retro type? And why is it so popular among designers? As I understand the concept, retro is an umbrella style that's influenced by or borrows from past or passé forms, but is altered just enough to have a contemporary aesthetic. Retro is a veneer imposed on a design object that feels like traveling back and forth through time.
Often retro is simply in the eye of the beholder; it is really not about going back but rather jumping way forward and then boomeranging back — when through a contemporary lens it is entirely new. Letraflex, designed by Art Grootfontein, is what he calls "a bold retro-inspired typeface with a slightly futuristic style", and is based on old computer lettering and Magnetic Ink Character Recognition (MICR)". But it's more.
Although it is reminiscent of vintage pressure-type sheets, and can easily be used to bring back that feeling of the good-old-anarchic Sixties, it is not merely a wink-and-nod to the past.
What I like about Letraflex is that it has an inherently sculptural character: it conveys multiple moods and, therefore, can be applied without the constraint of a particular time period. Letraflex Regular, Bold and Black are consistently fluid — reminiscent, in a certain way, of Cooper Black. In its Outline iterations it has multiple uses either on its own or with trapped color. But what is most audacious is the Letraflex Bold Dots. Grootfontein has done the unthinkable: He has challenged its legibility by making a halftone version that is so light that it looks like a printer's mistake.
Bold Dots may not be the most popular of the family, but it is the quirkiest and when enlarged on the "Type Tester" it is the most alluring, if only to see a headline set in the faded form. Letraflex's small quirks work: The lowercase "i" looks like a fat head on a thin body, while the uppercase "I" resembles a barbell. The lowercase "v" comes with a small nipple at the bottom; and the lowercase "t", with its bulbous tail and tapered top doesn't seem to know what it wants to be.
Letraflex is a novelty face, but it has staying power. While it toys with being retro — or nostalgic for the future/past — it is best categorized as a beyond-the-present type of typeface.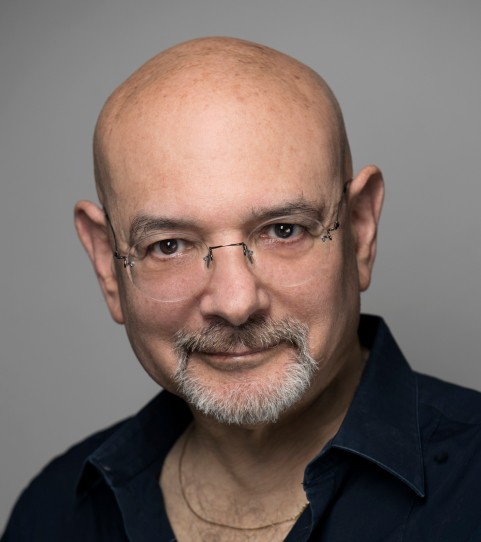 Steven Heller is nothing short of a legend in the design community. Award-winning graphic designer, author and editor of hundreds of books (yes, 100s!) and one of the world's foremost authorities on graphic design history; and arguably its best design commentator. Follow Steven on the must-read The Daily Heller and read his latest book, Growing Up Underground: A Memoir of Counterculture New York.