August 14, 2023

Perhaps the ideal way to appreciate Francis Chouquet's 2023 typeface Scusi is to imagine the classic film posters painted and designed in the 60s and 70s by Italian film poser designer Sandro Symeoni, whose custom letter forms and typefaces adorned a bevy of imported Hollywood films destined to be translated or dubbed for Italian audiences as well as those originals made Cinecitta, the legendary film studio in Rome. Although there is a tangential relationship, Chouquet did a good job of building on them and inventing his own signature.
Symeoni, whose posters and paintings are archived here, employed an art brut lettering style that complimented the often steamy, erotic and melodramatic paintings that were the heart and soul of his poster work, and that of Italian cinema, in general. Were it not for the allure of Chouquet's typeface I might never have been introduced to Symeoni's legacy, which is not to say that I am not grateful that I was also introduced to a typeface with is own special character.
The face appears to be cut out of a rectangular slab — each cap letter has its own individual attributes. Take the A: on its own it could be variously interpreted, but when positioned next to another letter the alphabet starts to take shape in a manner that allows the individual shapes to enhance the display experience. While Scusi is advertised as a retro font, arguably it's a face of the future — out of abstraction emerges a very clean and decidedly usable set of letters.
Its eclectic geometry (i.e., it deceivingly seems both hand lettered and machine cut) at first glance gives it a psychedelic sensibility, but in really it's much easier to read than that. Scusi comes in two styles, Scusi Regular and Susi Bruto with nuanced alterations. The main difference is that Bruto is more square and dominated by right angles, while Scusi is a little softer with subtle round corners.
Both iterations are delightfully human. In the right combination, the letters could serve as a unique logo for some modern business and an alluring display type for a poster or a book.
Scusi may be influenced by Symeoni's lettering style but one would be hard pressed to find a hint of duplication. It's a font that pays homage to rather takes from another source.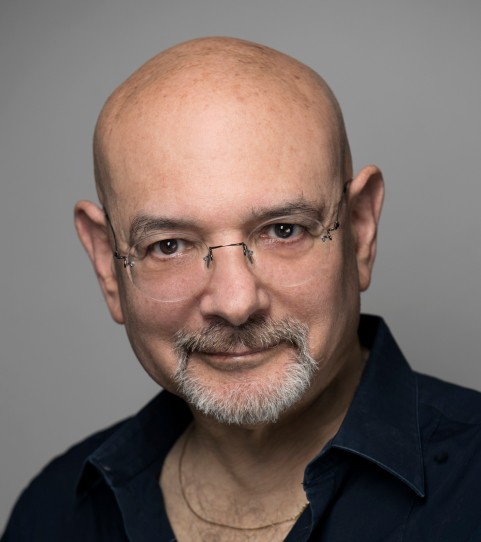 Steven Heller is nothing short of a legend in the design community. Award-winning graphic designer, author and editor of hundreds of books (yes, 100s!) and one of the world's foremost authorities on graphic design history; and arguably its best design commentator. Follow Steven on the must-read The Daily Heller and read his latest book, Growing Up Underground: A Memoir of Counterculture New York.