July 6, 2023

Somewhere, squirreled away in almost every pre-digital graphic designer's flat files next to the old rubber cement remover and the hand-roller used for flattening out galleys, under the piles of Rubylith, a box of ruling tape and a T-square from the ancient paste-up days, is a small collection of dry transfer type sheets (also known as press type). For those who were unborn or infants during the sixties and early seventies when phototype was sometimes too expensive, transfer letters, which came in many styles and weights, were the go-to substitute.
In 1968 François Robert designed a type family for the transfer type manufacturer Mecanorma which held an open competition a year later to create a new alphabet. It was comprised of dot patterns that formed letters, which he called Chicago after his adopted home town. Chicago's style suggested the rows of theatre and casino old style incandescent marquee lights that, despite the ubiquitous display of LEDs, continue to telegraph theatrical spectaculars.
Still, dry transfers are rarely found in art and stationary supply stores, and Roberts' Chicago was rendered obsolete when over twenty-years after its introduction hi-res digital technology arrived at local 'service bureaus'. However, the truth is the face was only dormant. Although, during the ensuing decades, the name Chicago was taken by other foundry faces, recently Robert's design was re-issued as a new typeface called Baudot™ by Delve Fonts. The title Baudot celebrates Émile Baudot, who in 1872 invented 'Baudot Code' (the precursor of ASCII).
Robert has also designed a few typefaces: Astra, Trebor, and an alphabet made of human bones. His 2023 Baudot includes three weights: Light, Regular, and Bold, along with two style options for layering — Baudot Pop Open and Baudot Pop Fill. Among the exceptional qualities of this typeface is its graphic strength when printed in black and white in Pop Open, which is transformed into another face once colors are added. C'est magnifique!
Ordinarily I am not a big fan of dot-matrix-faces; they work better as zipper-faces (since this light bulb approach is common to that of moving illuminated lines of words on outdoor news wires), but do not work well at small sizes for print. Baudot transcends being a mere novelty or nostalgic typeface — rather its utility is the result of its versatility as a kinetic display face.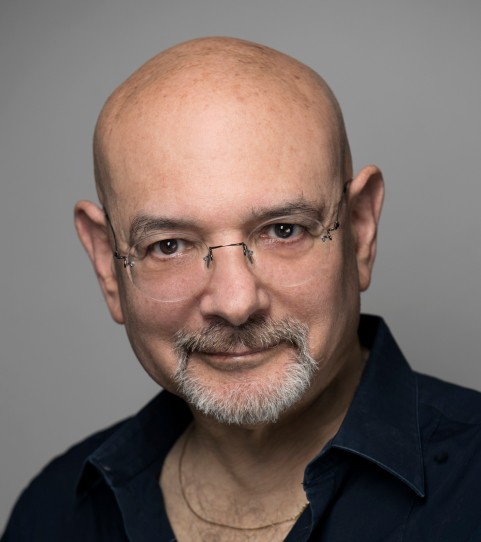 Steven Heller is nothing short of a legend in the design community. Award-winning graphic designer, author and editor of hundreds of books (yes, 100s!) and one of the world's foremost authorities on graphic design history; and arguably its best design commentator. Follow Steven on the must-read The Daily Heller and read his latest book, Growing Up Underground: A Memoir of Counterculture New York.