June 6, 2023

There is a current tendency in architecture (and to an extent graphic design) for organic styling that combines elements of naturally swirling Art Nouveau and geometrically angular midcentury modernism — call it the Jetsons meet the Flintstones.
This is the impression emanating from the curvaceous Richard Gilder Center for Science, Education, and Innovation at the American Museum of Natural History, designed by Jeanne Gang's Studio Gang; and the voluptuous ultra-sleek condominium adjacent to the High Line in New York, known as The Zaha Hadid Building, by the late Zaha Hadid. The new future is not simply retrofitting passé conceits and styles — it's about embracing and translating them into a new, as yet unnamed, visual language.
Segue to the 2023 typeface Acorn, designed by Simon Walker of Beasts of England, which arguably is the typeface equivalent of the above-mentioned architecture, since it draws from the same closet of influences. The alphabet is comprised of contemporary, geometric sans serif letters in multiple weights that are combined in the same alphabet with flourished letters, including uppercase A, B, E, F, P, R, and lowercase a, b, e, g, and others, that echo curvilinear Art Nouveau.
The brilliance of Walker's design is the eye-pleasing marriage of these two formal elements into an extremely functional display font family. The decision not to overdo the curvature of some letters, but keep those like the uppercase H, I, M, P and lower case m, n, o, w, x, etc., without adornment shows the kind of self-restraint that gives the face an integrity that's sometimes missing in other novel designs.
Walker has created a typeface for every medium, whether print or screen (in medium, semi-bold and bold it could make an enticing wood type). It may not have the longevity of, say, Futura ('The Face Of Future'), but it's certainly a vibrant and expressive 'Face For Now.' If she were alive today, I could see Zaha Hadid licensing the Acorn font family. But we'll never know, will we.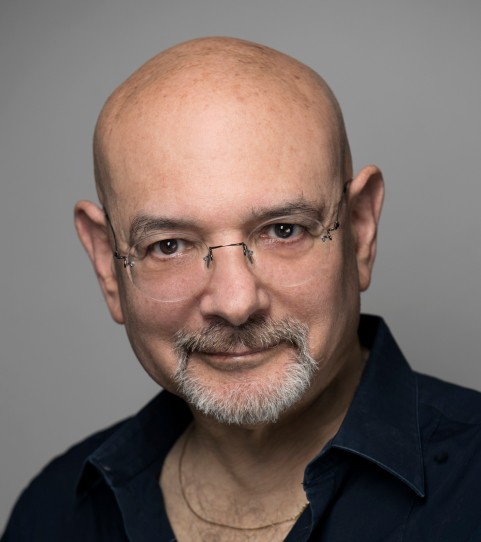 Steven Heller is nothing short of a legend in the design community. Award-winning graphic designer, author and editor of hundreds of books (yes, 100s!) and one of the world's foremost authorities on graphic design history; and arguably its best design commentator. Follow Steven on the must-read The Daily Heller and read his latest book, Growing Up Underground: A Memoir of Counterculture New York.