January 4, 2023

If you're a slabophile — that is a lover of slabs — yet want a typeface that doesn't look like it was just copied from an old wood-type sampler, then Edie & Eddy Slab designed by Lisa Fischbach for TypeMates maintains the legacy of the nineteenth century and the modernity of the twentieth. Although the Bold and Extra Bold versions pack the strongest punch, the regular and medium weights will definitely capture the eye.
So many slabs exist, it's necessary to find one that has at least a few quirky letters to distinguish one style from all the others. With Edie and Eddy Slab, which comes in roman and italic, there are a variety of nuanced touches. The designer built in a few appealing variables; for instance, the top stroke of the upper case F and T curves up slightly, which conforms to the minutely angled top of the G. The C is reminiscent of the Greek Omega; it looks similar to a brand letter/mark.
There are many weights to choose from, serving the needs of editorial and advertising designers. The only members of this family that give me pause are the Extra Light and Light Roman which seem weak cousins to the bolder versions. However, I admit to one weakness in the light weights, and particularly in the italic: The capital Q (despite the tarnish of Qanon). Who doesn't love Qs? The answer is Philistines! The light Qs are special for the tails that seem to slither underneath. It is obvious why the bolds could not have the same fluidity, but they come close.
The lowercase letters are capable forms with the roman f, g, j, k taking the prize for the best letters. The italic is like an entirely new alphabet with softened — almost melted — slabs that drip off letters including b, h, k, m, n, and r. This allows for a striking combination of the angular caps and fluid lower case.
I'd liken this font family to an Edie and Eddy vaudeville dancing act that works in harmony, but with each also having their own unique characters.
If you enjoyed this post, then we think you'll love this video interview: From Rock to Screw to New York Times: An interview with Steven Heller.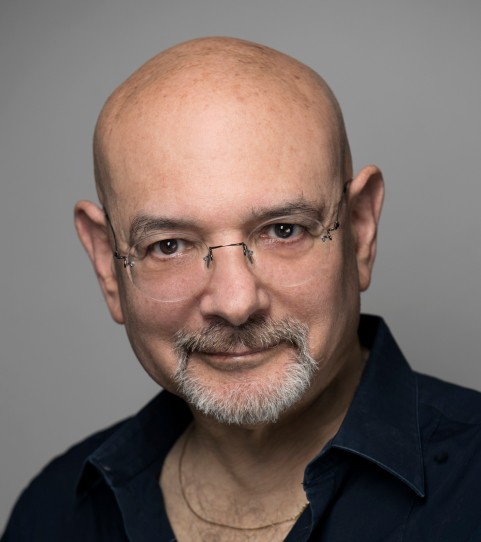 Steven Heller is nothing short of a legend in the design community. Award-winning graphic designer, author and editor of hundreds of books (yes, 100s!) and one of the world's foremost authorities on graphic design history; and arguably its best design commentator. Follow Steven on the must-read The Daily Heller and read his latest book, Growing Up Underground: A Memoir of Counterculture New York.