November 3, 2022

Halloween is my new Christmas as far as type-play is concerned. As a kid under the artificial tree, I fiddled with my toys for hours and hours. What fun! Like those halcyon years, on Halloween day 2022, before writing this review, I was joyfully pecking random words and phrases into the ILT type tester scaling and sizing lines of text using the Feneon typeface family from Teeline Fonts, designed by Craig Eliason. What a great gift for every typophile in your home or studio.
This delightful curvilinear font family resembles both neon tubes and electrical schematics. It is great for display and apt for any rendition of a brightly lit Broadway neon sign, yet also, when used in any of the seven weights on its own, for any purpose, from 16 to 110 point thick to thin weights. The Full Family comes in bold (Feneon 30), which is at its best at around 76 points, a medium-bold (Feneon 36), which is just fine at 110 points, and three nuanced mediums (Feneon 60, 72, 90), which all look great in large and small caps and lower case at any size. However, my favorite is the lightline version (Feneon 144), that has a surprisingly ghostlike aesthetic when sitting against white – like a neon sign in the daylight.
This is a serif font family with sans serif linear fluidity; some of the letters, such as all the lowercase characters are each made from a single continuous line. Most of the caps employ these same Etch-a-Sketch line configurations, minus the A, E, F, K, M, N and T, each of which have small loose appendages (i.e. the middle stroke of the E). But that's a trifle, it doesn't matter. I like all the letters and the thought that went into their design but my favorites for their sinuous shapeliness are B, C, D, and Q, which include little cresting waves as part of the linear conceit. I also fancy the entire light line style (Feneon 144), which has the look of a stencil without the functional gaps.
Saving the best characters for last, two of the numerals are a mini-masterstroke: the 6 and 9 standing alone look like quickly scrawled doodles, but juxtaposed with all the other numerals look just right at any height.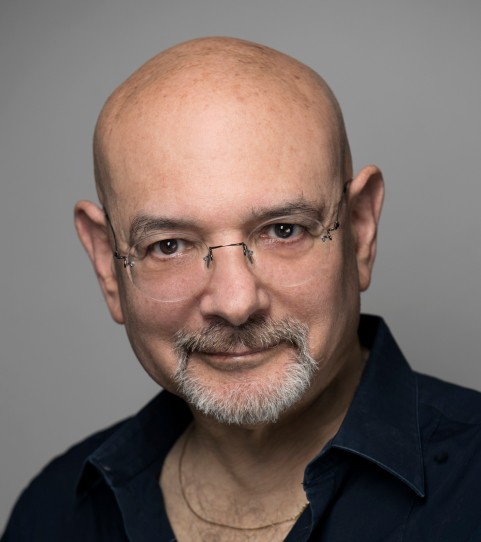 Steven Heller is nothing short of a legend in the design community. Award-winning graphic designer, author and editor of hundreds of books (yes, 100s!) and one of the world's foremost authorities on graphic design history; and arguably its best design commentator. Follow Steven on the must-read The Daily Heller and read his latest book, Growing Up Underground: A Memoir of Counterculture New York.