September 7, 2022

Experimentation is risky. Experimental type design is risk-plus. As a risky-endeavor the Farandole family from Francis Chouquet is an object of my affection not because it always succeeds but because it takes chances. The trick to the unorthodox use of this illustrated assortment of random shapes, is seen in the combinations of mixed, overlapping, opaque colors just like a child's pre-school art kit. The theory behind the face makes sense. Farandole is indeed as loosely designed as a child's collage (a trait that will be appreciated by many non-children too).
As a functionally playful font Farandole has inherent flaws. I admit that these flaws might have been the rationale for designing the font to begin with. In the test settings I made on screen it was rather challenging to get the desired effect – rather than have command of each element, the amorphic shapes were hard to tame.
The frustration is not in the outcome as evidenced on this site in the color specimen for the Farandole family (in which caps and lowercase alphabets, though eccentric, are perfectly constructed, in multicolored samples). The big challenge is actually getting to the point where these doodle-like abstractions are transformed into representational letters. Maybe its my own challenged cognitive elasticity… or not?
For a font-as-toy, I much prefer Chouquet's even more abstract Lustik Front and Lustik Back designs, which employ fewer hand drawn elemental shapes (square, dot, triangle) which offer the promise of way more colorful, overlayed and translucent surprises using less mental exertion for a far more viscerally satisfying return.
Obviously, Chouquet enjoys to play. Vive la play! I'm glad to have had the happy opportunity to amuse myself for myself.
Editors's note: Soon we'll publish some simple and super-useful tips on working with layer fonts. Stay tuned!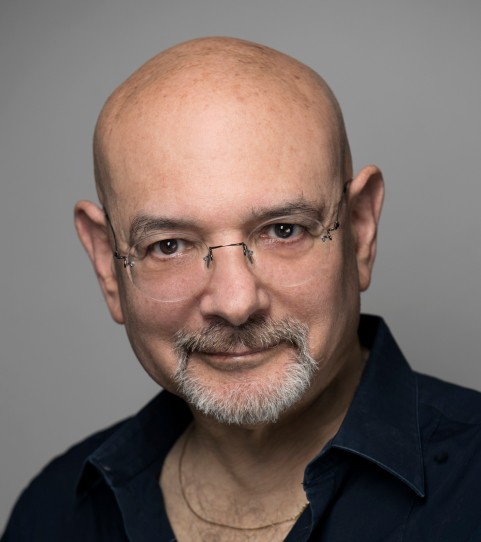 Steven Heller is nothing short of a legend in the design community. Award-winning graphic designer, author and editor of hundreds of books (yes, 100s!) and one of the world's foremost authorities on graphic design history; and arguably its best design commentator. Follow Steven on the must-read The Daily Heller and read his latest book, Growing Up Underground: A Memoir of Counterculture New York.