July 7, 2022

In 1958 Bradbury Thompson developed the 'monoalphabet', a type whose distinctive concept was that uppercase and lowercase forms were identical. The monoalphabet was modeled on his favorite serif face, Baskerville, with lowercase a, e, m, and n mixed with uppercase letters.
In use, the only way to distinguish case was through size. Thompson, a mid-century modern designer with a penchant for classical typography, stated in the journal Westvaco Inspirations for Printers, that he edited and designed, that his motivation was not a decorative one but rather was "motivated by an interest in a more practical typography, rather than the desire to create a unique effect, as might be the reader's conclusion upon first observation."
Monalphabet was elegant, readable and unadorned, save for the distinctive comingling of the cases. The face was based upon "the reasoning that one alphabet is not only sufficient but that it simplifies writing, typewriting, editing, layout and typesetting, as well as the elementary teaching of spelling and composition."
A similar motivation appears to underpin Craig Eliason's design for the Ambicase font family, about which he writes: "Uppercase? Lowercase? Why not both?!"
That's where the overt similarities end. Ambicase is executed with more elegantly stylistic flourish, including swashes and swirls designed to emphasize its decorative character and playful vigor. While monalphabet was a radical attempt to simplify written language, Ambicase is a concoction designed to please the eye. Although with each alphabet both cases are employed in a single font, Thompson's monalaphabet seeks to forever alter convention while Eliason's Ambicase offers an unconventional alternative to typographic aesthetics of the moment — and does it pleasingly well.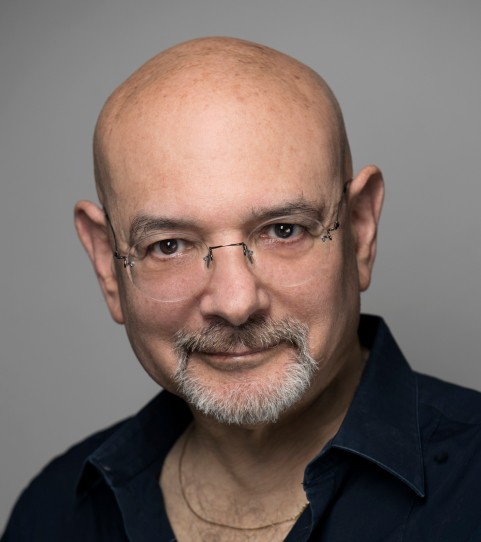 Steven Heller is nothing short of a legend in the design community. Award-winning graphic designer, author and editor of hundreds of books (yes, 100s!) and one of the world's foremost authorities on graphic design history; and arguably its best design commentator. Follow Steven on the must-read The Daily Heller and read his latest book, Type Speaks.