April 5, 2022

For this installment of Font of the Month I choose a typeface that is fashionable, stylish and ready for the runway. Of all the excellent specimens making their respective debuts during Font Fashion Week, my eye is drawn to the three disparate styles (or let's say fraternal triplets) in the Boucan family, designed by Malou Verlomme, for the bold yet lighthearted comic qualities and a kinetic sensation that each one exudes.
Consisting of only caps – that may not be the most versatile for everyday wear – Boucan's are the kind of characters that designers will want to experiment with. Each has a je ne sais quoi that enlivens a page, screen or poster – they also scale up and down with ease. Each letter is designed to intermingle with its neighbor. When letterspacing is tight and touching words become readable patterns.
Boucan 02 is the most grotesque (in a good way) of the family and allows for curious and eclectic combinations. For example, the "I" is reminiscent of a lava lamp and when juxtaposed with the letter "N" it forms a pattern that is both functional (i.e. legible) and decorative (i.e. ornamental). Incidentally, the "N" resembles a circus clown's ballooning trousers, while the "A" suggests a bow-legged cowboy.
The characters of Boucan 05 are composed of static saw-teeth so that when, for example, combinations of letters in words like "AND" or "IN" or "OF" produce fanciful diamond perforations between the touching letters. I could even see a designer creating a fully iterated word-mark by juxtaposing some of Boucan 05's letters together.
Finally, Boucan 33 is the most kinetic of the batch. Each letter includes perfectly composed motion lines that are somewhat reminiscent of Fortunato Depero's Futurist drawing style. Ingeniously, the motion lines (what look like little comb teeth) serve as a graphic Velcro by binding the letters together into words.
Although the Boucan family, is not made for serious documents, it is well suited for serious play – which is sorely needed these days. On Font Fashion Week, I recommend trying the Boucan line on to see if it fits – I think you'll like the cut.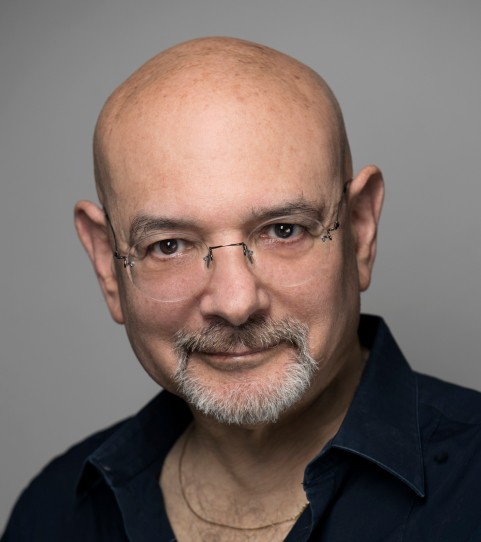 Steven Heller is nothing short of a legend in the design community. Award-winning graphic designer, author and editor of hundreds of books (yes, 100s!) and one of the world's foremost authorities on graphic design history; and arguably its best design commentator. Follow Steven on the must-read The Daily Heller and read his latest book, Type Speaks.