December 7, 2021

The word erotic derives from the Greek erōs, which springs from mythic god Eros, the mischievous representation of carnal love. The word erotique is French. Must I say more? Oui ou non?

Erotic implies arousal of senses; a certain furtive pleasure. Yet I make no secret of getting pleasure from Erotique, Zetafonts's new — trés chic — type family.
Zetafonts claims the following: "Typography has never been sexier." Maybe! Maybe not? I am attracted by the alluring sensuality of this typeface's evocative serifs and the assemblage of sinuous heavy and light strokes in various of its upper and lowercase letters that suggests the coupling of both calligraphic and cursive characteristics.
Far and above, for me, the most stimulating aspects of Erotique are the exotique ribbon-like tail of the Q and the exquisite swirl of the lowercase ligatures. The caps are similar to, and yet do not mimic, Bodoni. I am inspired by the particularly nuanced serifs of the C, W and the curlicues of the ethereal alternative A, E and X. To my eye, the lowercase Erotique Monoline, Regular, Medium and Bold, notably have the most personality as a combo Roman and Script. I particularly appreciate the curved bowl of the t.
As promiscuous as Erotique appears its decided complexity, which is so transfixing, also has limitations. You might say Erotique is a stylish dress suit — not a practical sports coat — that can be worn only at classy occasions.
It will be difficult to pair Erotique with most other faces. This is why it is best used as a headline, masthead or logo – something that basks in the spotlight. As a text face, it impresses a unique texture on a block of text; however, it is difficult not to be distracted by its whimsical unconventionality.
Erotique is available in two families: Erotique and Erotique Alternate. The latter font family includes even more outlandish alternate characters.
Nonetheless, this family does live up to its quixotic name — it is romantic and fanciful with a soupçon of dreamy irregularity.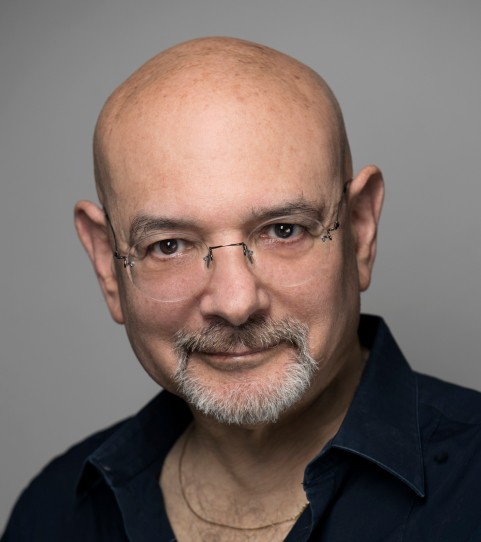 Steven Heller is nothing short of a legend in the design community. Award-winning graphic designer, author and editor of hundreds of books (yes, 100s!) and one of the world's foremost authorities on graphic design history; and arguably its best design commentator. You can also follow Steven on the must-read The Daily Heller and read his latest book, Type Speaks.