An Erik Spiekermann exclusive from Hamilton Wood Type, a sturdy slab by Rene Bieder, a high-class display from Avondale Type Co, a brush script by Mika Melvas, a modest slab serif from Type Me Fonts, a monospaced family by Matthew Butterick, a contemporary script from Petra Dočekalová, and a super family by Playtype.
Designed by Erik Spiekermann
HWT Artz was designed by venerable type designer Erik Spiekermann exclusively for his own print studio, specifically to be cut into large size wood type.
Designed by Rene Bieder
Choplin is a modern and clear geometric slab serif with a sturdy heart.
Designed by Alex Sheyn
ATC Timberline is a wide display font, evoking the high class side of speed and mechanics.
Designed by Mika Melvas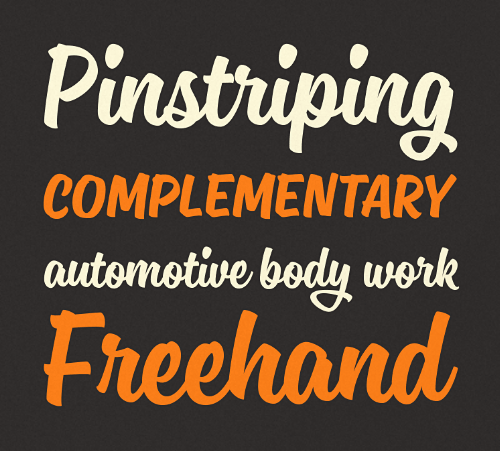 Sanelma is a brush script inspired by hot rod lettering and sign painting.
Designed by Jürgen Schwarz & Jakob Runge
Muriza is a modest slab serif with temptious curves.
Designed by Matthew Butterick
Triplicate is modeled on several faces from the golden age of the typewriter – a time when designers treated monospacing not merely as a limitation, but also an opportunity.
Designed by Petra Dočekalová
Monolina is a contemporary monolinear script that is based on the contrast between classical calligraphy and quickly jotted manuscript.
Designed by Jonas Hecksher
The design is carefully balanced to deliver significant modernization while paying homage to a unique heritage.