The Competition
As a way of reducing the length of Sunday Type, I've decided to move the general links—bits and pieces—to a separate page. I don't think I'll show these posts on the home page, but by slicing Sunday Type in two (from time to time), I hope that it will be a little easier to digest. I'm also looking at ways to better tag the content within Sunday Type; so that, for example, if you just want to see typographic posters, then a little WP wizardry will dig out and display only poster-related content from all the Sunday Type posts, and serve them up as a single custom post. Not sure that that will make any sense. Anyway, here we go (competition details at the end!):
These are the links for Sunday Type: tomate type:
Notes on the Frankfurt book fair—the FontFeed:

Join H&FJ on FaceBook: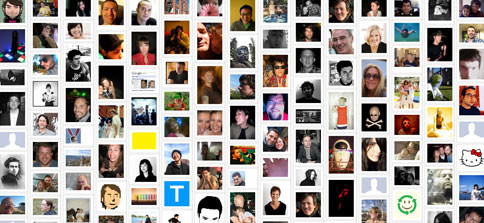 typographer.org on CrapFont [ed. typo!] FlipFont

Type Camp Galiano 2008 photos

Tokyo Design Week (Oct 30–Nov 3)

Emigre free book offer (via)

Alternatives to your favourite sans serifs

More type cushions:

Vintage and Retro Typography Showcase

Carolyn Fraser's letterpress workshop

Tugboat press [blog | etsy | flickr]

Alphabet travelling exhibition (via)

Type sketches from Paul D. Hunt [blog | flickr | typophile]

The competition
Thanks to the generosity of the folk at FontShop I have two wonderful competition prizes. But before I tell you about them, here's what you need to do to be in with a chance of winning them:
Simply submit your favourite letter(s) to the My Favourite Letters Flickr pool. Multiple submissions welcomed. Existing entries will be included.
The first-place winning entry will receive a copy of the FontBook; the second-place winning entry gets a copy of Made with FontFont. They're both fantastic books that will make you happier, more successful, and the envy of all your friends, work colleagues, and perhaps even your neighbours.
The first-place winning entry will also be screen-printed by my own hands in a limted edition of 50 signed by me (that adds about three cents to the value).
I'll choose and announce the winners (or perhaps ask Stephen Coles of FontShop / FontFeed / Typographica / Typophile to choose one) on November 13. If I can get more prizes, then I'll make this a regular feature. Visit the My Favourite Letters pool on Flickr to get started.
Related:
FontBook—the movie
FontBook at FontShop with some PDF sample pages
Made with FontFont on FontShop—also with PDF sample pages
Sunday Type: tomate type
Thanks also to Vivien over at inspirationbit for the competition theme idea.