Neil has published over 40 typeface families (over 420 fonts). In 1992 he opened his own foundry, Positype. He has also lectured on type design in Japan and the U.S., and his fonts have been used by the likes of XXL Magazine, MTV, VH1 and Sony/Tristar.
How did you get started in type design?
That's a curious question….It happened a few years after I graduated from the Graphic Design Department at The University of Georgia. While I was in college, I studied under Ron Arnholm, a masterful type designer who most notably created the Legacy typeface family. Having already fell in love with fonts and the creation of letterforms and all of the minutia surrounding it, the injection of Arnolm into my education laid the foundation for me developing into a type designer. That said, years later I was invited to sit through a lecture by a visiting designer, a big name to say the least, so I was intrigued and went.
I'm not naming names solely because I do not want to insult anyone, but after the lecture I was so annoyed and aggravated at the lack of talent and amazing luck this designer had, I literally said to myself as I walked out of the auditorium "if this guy can do it, I sure as hell can!" So, I immediately went home and started sketching my first two type families that would later be picked up by T-26 in Chicago.
Why type design?
I love it. I love contributing to the evolving historical threads of communication. As a type designer, I provide visual tools that allow creatives to communicate, express and engage the masses. It's exciting, awe inspiring and humbling to think someone chooses a font you have poured a part of your life into for months or years for something they are designing…and you get paid for it…it's a win-win. Besides, nothing is sexier than a smooth bezier curve :)
What do you like most about type design? Which part of the process do you enjoy the most?
The concept. I like finding that 'little something' that lights the creative fire and gives me the energy to push through a design. My style varies depending on the type of font I am developing. The stylistic diversity keeps me from getting bored with it and each time, each new design, each completed glyph allows me to refine my skill. What I enjoy most is seeing all of the 'parts', be it the diacritics or OpenType features, come together and 'work' on the screen on paper.
What kind of approach do you take when designing typefaces?
I get an idea and it sits in my head for a long time before I sketch it out. I have to like it in my imagination a long time before I put it on paper. I usually keep 5-7 new designs in the works at all times. Some of the sketches never get completed because I see something too similar to another design or I just end up not liking it.
What do you like least about type design?
The wait. Once a design or type family gets to a certain point, I can never seem to work fast enough to finish it.
What are some of your favourite typefaces, and why?
That's not easy. There are so many. My answer will be a reflex to the question because if I think too long, I will either never finish the question or write way to much:
1. Scala Sans by Martin Majoor. That is a beautiful family. I'm attracted to this type of organic, mechanical, technically clean type of sans serif. This is not his only masterpiece, but it is a favorite.
2. Legacy Serif by Ron Arnholm. No one has done a better Jenson than Ron Arnholm. This is one of the best digital typefaces that doesn't look digital. I expect to see type fairies flying away with magical lead type after seeing a piece expertly set in this typeface family.
3. The expansive type family Leitura by Dino dos Santos. Dino's work is consistently gorgeous. This is one of the most reliable families out there. Each style has a place somewhere within the context of the design and the diversity of offerings within the family make using it as workhorse type family possible.
4. Affair by Alejandro Paul. I know Alejandro has some newer work but this a major favorite of mine. Why? It's lush and fun. You can't use it everywhere, but its OpenType diversity allows you decide how much fun you want to have at any one time.
5. Avenir by Adrian Frutiger. When I need a font, I look to this one first to see if it will work.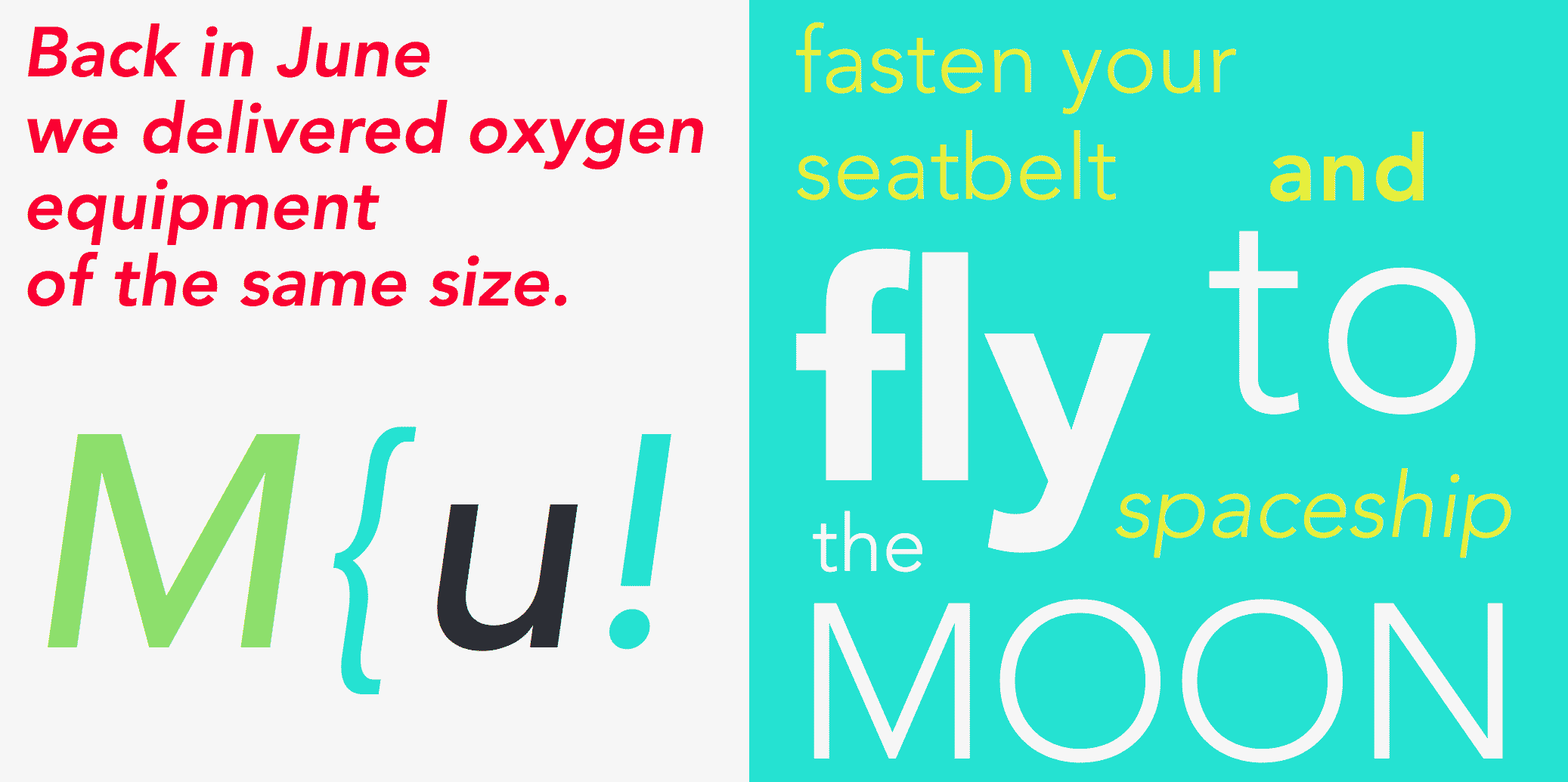 What advice would you give to aspiring type designers (to beginners)?
Don't go to the computer too soon. Spend time sketching the font out on paper and in your head. 'See' it and understand the eccentricities it must have to really achieve the goals you have set for it. Read, observe and experiment…understand that your first few designs may never 'sell' or even be completed but the process of designing type and failing i just as important as succeeding. And, be original…don't do what everyone else is doing. It's boring.
What kind of approach do you take when teaching your students about typographic design?
When I have the opportunity to teach at The University of Georgia it's always in electronic graphic design which encompasses both advanced Photoshop® and web design but type and how and when to use it are always one of the first considerations I press to the students. Good type use or type manipulation can make or break a piece. Many times I borrow a quote from Yusaku Kamekura (a prolific and influential Japanese designer) that "good is good", As a designer, with the knowledge you have and have been taught, you know when something is just "good"….it's a feeling that your design, your creation invokes when you and others look at it. In many ways, type and typographic design is just that…you know when it is good. In my opinion, the great designer knows how to make it even better.
What is your proudest achievement?
As ridiculous and as cheesy as it sounds, I really have to say I haven't been completely satisfied with any one project….yet. As a designer and businessman, so much of my time has been spent building up my core businesses: Sliced Bread, my advertising agency in Athens, Georgia and the TypeTrust in Chicago that I often do not have the time I would like to spend on my 'work'. As a designer, as with any designer, you go through a maturation process where you begin to 'see' good work and can repeatedly produce it…as well as guide others to do the same. I've hit that stride and am excited with what I am doing now, but have not produced that great 'piece' yet. I think I'm proudest trying to be a good husband and dad.
What plans do you have for the future?
Continued work and development with my business partner, Silas Dilworth, to make TypeTrust a great distribution portal for really excellent typefaces. For personal typeface work, I'm finishing up a nice techno display sans, called Ginza, that will be released in January 2008. I will continue work on a heavily involved, versatile script, called Eros, and a recut of my first font families, Iru1 and Iru2.
[You can see more of Neil's types at TypeTrust.]
In this weekend's regular Sunday Type, I'll be writing about some of the exciting things ILT has planned for 2008. You can subscribe to I Love Typography and never miss an issue.